Car accidents are highly prevalent in Georgia and require the services of an Atlanta automobile accident lawyer. Several factors result in a traffic collision, from human to external circumstances. However, most human errors resulting in a crash are caused by negligence, and under Georgia law, the negligent party compensates the victim.
Many of these car accidents result in the injury or death of the parties involved. This article focuses on the number one leading cause of fatal car accidents in Georgia.
The Number One Cause of Fatal Car Accidents in Georgia
In Georgia, many lives are lost yearly due to road traffic accidents. The number cause of fatal car accidents in Georgia is driving under the influence. In 2020, according to the Georgia Governor's Office on Highway Safety, about 2,365 drivers were involved in traffic accidents. Out of that number, 402 drivers died from driving under the influence of alcohol.
Many people still drive under the influence of alcohol and drugs, although it is illegal. The euphoric effects of alcohol and drugs diminish drivers' physical skills, mental awareness, focus, and reaction time. Also, the euphoric effects of alcohol and drugs inspire poor judgment and unpredictable traffic maneuvering that causes collisions.
Other Causes of Fatal Car Accidents in Georgia
Apart from driving under the influence, some of the other leading causes of fatal car accidents in Georgia are:
Speeding puts the driver's life and the lives of other motorists on Georgia roadways in jeopardy, often resulting in fatal car accidents. A speeding driver will not respond to environmental circumstances and other drivers' actions quickly. Thus, making it more challenging to prevent a collision.
The case becomes even more dangerous if the driver is also under the influence or distracted. Driving too quickly for specific conditions is also considered speeding. Drivers are obliged to operate at a speed acceptable for the conditions, such as when there is snow or ice on the road. Speeding caused 380 traffic fatalities in Georgia in 2020.
A distracted driver is not focused on the road. Instead, they are more likely distracted by mobile devices, passengers, operating a radio, or food. According to the National Highway Traffic Safety Administration (NHTSA), texting while driving is prevalent.
Most experienced drivers believe they can multitask. Hence, they may engage in activities that distract them while driving. When behind the wheel, avoid all forms of distractions to prevent a collision.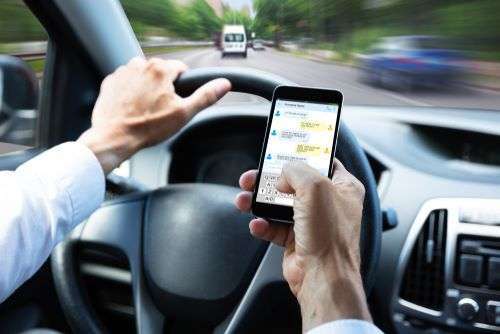 Accidents and injuries are unavoidable whether driving or riding in a motor vehicle. However, when other drivers on the road act irresponsibly, these risks significantly increase. Reckless driving is an example of driver's negligence that can lead to fatal car accidents.
In Georgia, a driver operates a motor vehicle recklessly when they fail to regard other lives on the road and public safety. Cutting off other drivers, tailgating, and weaving in and out of traffic are all examples of reckless driving.
Each one has the potential to result in a severe collision. When you're in a hurry or running late, traffic congestion and slow drivers can be irritating. This impatience, however, must not lead you to drive recklessly or aggressively, potentially causing fatal car accidents.
Teenagers often cause automobile accidents. According to the Centers for Disease Control and Prevention, teen drivers are responsible for more collisions than any other age group. In addition, they are inexperienced, making them more likely to make mistakes on the road.
Teens are also more likely to drive while distracted, consume alcohol while driving, or speed. Due to this, the likelihood of fatal car accidents occurring increases dramatically.
Weather-related road conditions frequently play a crucial role in triggering fatal car accidents. Therefore, all drivers must exercise extra caution when driving in inclement weather to avoid accidents.
Turn on wipers when driving in the rain, use headlights, and keep your windows clear. Also, be patient, operate the vehicle at a reasonable speed, turn off cruise control, and ensure your tires are fit for the weather.
Turns are one of the most typical pre-crash actions on Georgia highways. The most prevalent of them are left turns, followed by right turns, and finally, U-turns.
Accidents caused by improper turns happen at intersections. But they can also occur when turning left into a shopping center parking lot. Also, this crash type happens when drivers fail to utilize turn signals.
Improper turn accidents are preventable when drivers follow the road's rules. For instance, slow down and stay far to the right when preparing to turn. Next, start turning in the lane nearest to the right-hand curb and ensure your turn signal is on. Also, ensure you yield to pedestrians.
An Atlanta Automobile Accident Lawyer Explains Ways of Reducing Fatal Car Accidents in Georgia
Traffic collisions are preventable if people pay more attention or make better decisions when on the road. Drunk driving, dangerous driving, and speeding, for example, are entirely at the discretion of the driver. Therefore, drivers must exercise care to make the road safe for themselves and others.
Below, we share some of the ways you can reduce the number of fatal car accidents:
Wear a seatbelt to increase the chances of surviving a crash and prevent ejection.
Do not use your smartphone while driving. Set up your smartphone to listen to music and give directions before driving.
Avoid looking at passengers when chatting with them.
Don't reach for objects inside a car or truck when driving.
Stay sober and alert. Daily, 29 people in the United States die in motor vehicle crashes that involve an alcohol-impaired driver.
Don't drive above the required speed limit. When a crash occurs, the faster you travel, the greater the risk of severe injury or death.
Do not take excessive risks.
Obey traffic rules and regulations.
Maintain a safe distance from other vehicles so that you would have enough time to stop when they step on their breaks suddenly.
Be calm even if the other driver is abusive or impolite.
Avoid driving while tired or drowsy.
Contact an Atlanta Automobile Accident Lawyer Today!
If you've been in an accident, you'll need a skilled personal injury lawyer on your side to fight for the compensation you're entitled to under the law. At The Weinstein Firm, we believe you should not pay for another driver's poor decisions. We have assisted victims of traffic collisions, including fatal car accidents, as well as families in obtaining the financial compensation they need and deserve after such a devastating occurrence.
We will review the facts of the accident to determine if you have a valid claim and how we can help. So contact our injury attorneys in Atlanta for a free case review. We work on a contingency fee basis and do not charge upfront fees.