Navigating the aftermath of a car accident can be a complex process. Understanding the legal factors that influence the value of a car accident claim is crucial. This article delves deeper into these factors, with a particular focus on the legal aspects.
If you have been in a car wreck in Kennesaw, Atlanta, or anywhere else in Georgia, contact the Weinstein Firm today.
1. Injury Severity
The severity of injuries sustained in a car accident is a primary factor in determining the value of a claim. Injuries that are more severe often lead to higher medical bills and longer recovery periods, which can significantly increase the claim's value.
Legally, these are considered "damages," and they can include both economic damages (like medical bills) and non-economic damages (like pain and suffering).
2. Medical Expenses
Medical expenses are not limited to immediate post-accident care. They also encompass ongoing treatment costs and rehabilitation expenses. If injuries lead to long-term care needs or permanent disability, these factors can substantially increase the value of your claim.
3. Lost Income and Earning Capacity
Lost income due to inability to work, either temporarily or permanently, is another critical factor. Georgia law allows for recovery of lost wages, including future income that could have been earned if not for the accident.
4. Property Damage
Property damage extends beyond just vehicle repair costs. It can also include personal property damaged in the accident. The cost of repairs or the fair market value of the property before it was damaged can be claimed.
5. Georgia's Comparative Negligence Rule
Georgia operates under a modified comparative negligence rule. If you're found to be partially at fault for the accident, your compensation may be reduced by your percentage of fault. This rule can significantly impact your claim's value.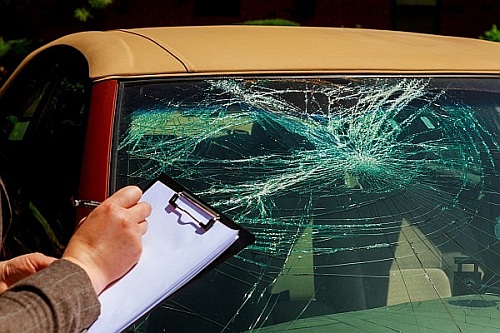 6. Insurance Coverage Limitations
The at-fault party's insurance coverage can limit your claim's value. If their insurance coverage does not cover your damages, it may restrict how much you can recover.
You may need to file an uninsured motorist claim or recover the balance by means of a civil lawsuit. Contact an experienced attorney for further assistance.
7. The Role of Legal Representation
Having an experienced car accident attorney can greatly influence your claim's value. They can negotiate with insurance companies, gather necessary evidence, and represent you in court if needed.
8. Diminished Value Claims
In Georgia, specific conditions allow for diminished value recovery. If your vehicle has a substantial market value (over $7,000), has more than $500 in property damage, has low-to-normal mileage, a clean title, and is less than 10 years old, you may qualify for a diminished value claim.
Georgia Laws for Car Accident Claims
Georgia follows a traditional "fault"-based system where the at-fault party's insurance company covers losses resulting from the accident up to the driver's liability coverage limits.
Moreover, Georgia's statute of limitations stipulates that an injury claim must be filed within two years after a car accident.
Call Our Kennesaw Car Accident Lawyers Today!
Every car accident case is unique, and these factors are just some that might influence a claim's value. It's crucial to consult with a Kennesaw car accident lawyer to understand all aspects of your case fully.
The Weinstein Firm has recovered over $30,000,000 for clients. We work on a contingency basis, so you pay no legal fees unless we win your case. Contact our offices at 770-HELP-NOW for a free case review.