Head-on collisions might account for a small percentage of the total number of auto accidents each year, but they are the most catastrophic and almost always result in severe injuries and damage. Survivors of these accidents usually need extensive medical care, incur substantial medical expenses, and are usually unable to go back to work for an extended period.
If you or a loved one has sustained injury from a head-on collision, you might be entitled to compensation. The Weinstein Firm is the premier personal injury firm serving victims in Dublin, Georgia. Our team of seasoned auto accident lawyers has the skills and expertise to handle head-on collision claims. Our Dublin head-on collision accident lawyers work tirelessly to ensure our clients get the compensation they deserve.
The Common Causes of Head-On Collisions
Head-on collisions can happen anywhere, but they are particularly common on roads with narrow lanes, no traffic divers or guardrails, and poor lighting. Whether the collision happens on a rural road or a city highway, there are many situations that can result in a fatal collision, including:
• Drunk driving
• Drowsy driving
• Dangerous or defective roads
• Poor weather conditions
• Distracted driving
• Unsafe passing
Regardless of the cause of a head-on crash accident, they usually share one trait, negligence! When negligent actions play a role in an auto accident, the victim has the legal right to seek damages by filing a personal injury claim.
Types of Head-On Collision Injuries
Head-on crashes usually result in severe injuries and even death because of the speed at which most of them happen. Some can have a long-term impact on you and your loved ones, and others can affect your ability to work. The most common injuries related to head-on collisions include:
Lower Extremity Injuries
Injuries to knees, upper & lower legs, toes, and feet are rampant in head-on crashes. According to the NHTSA, these injuries are indeed the most common injuries experienced by front-seat occupants in head-on collisions. These injuries can call for surgery, physical therapy, and amputation in the most severe cases.
Whiplash
Although common in rear-end crashes, whiplash is an injury sustained on the neck as a result of sudden and forceful back and forth movement. Whiplash can cause fatigue, dizziness, neck pain, and even numbness or tingling in the arms.
Chest Injury
Head-on collision victims can also sustain chest injuries. Seat belts, while they save lives, they can cause bruising and soreness from a head-on collision impact.
Traumatic Brain Injury
Whiplash is a primary cause of TBIs. These injuries usually happen when the head gets a blow or jolt. However, the jostling of the brain due to whiplash can also cause a traumatic brain injury. Diagnosing this kind of injury can be hard as patients don't usually show symptoms until days or even weeks after the accident. Also, the symptoms can greatly vary from a mild concussion to a coma in addition to speech difficulties and cognitive dysfunction.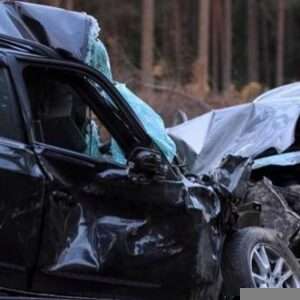 Why Do I Need a Lawyer For a Head-On Collision Claim?
Here are some of the ways a Dublin head-0n collision accident lawyer can help you:
Explain the Laws that Apply to Your Case
Insurance policies are simply contracts that put the responsibilities of each party in detail. However, deciphering them is not the forte of most people. The Weinstein Firm lawyers are well-versed with these contracts and can interpret your policy, ensuring the insurer is acting in good faith.
If not, we will explain the available legal options, with the aim of holding the insurance company accountable and work to get the compensation you deserve. In addition, there are numerous laws and regulations that apply to your situation that only a lawyer will be able to notice and use to your advantage.
Prepare Your Case
A lawyer will conduct a thorough investigation and collect the necessary evidence for your claim. They will prepare your case to ensure you make a claim that seeks the maximum compensation possible.
Negotiate a Fair Settlement
Insurance companies have adjusters whose role is to negotiate settlements. These are skilled negotiators who fight for the company's best interests. Fortunately, our lawyers are also skilled at negotiating, but in this case, they will represent your best interests.
Before you hold a negotiation with an adjuster, it is important to first consult a reputable personal injury lawyer with experience in such situations. Our lawyers are seasoned in negotiating fair settlements for all our clients and will help you get the compensation you deserve. You can be certain we won't settle for anything less.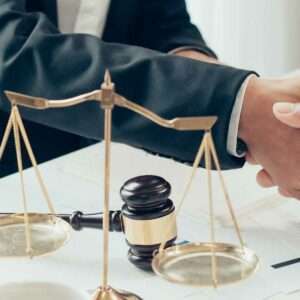 File a Lawsuit
One of the best things about hiring a personal injury attorney is that they can give you advice on all your legal options. If the party at fault isn't willing to offer a reasonable settlement, they will be ready to file a lawsuit to pursue the compensation you really deserve.
This is the step that usually forces insurers to offer a fair settlement as they don't like when claims go to court. However, lawyers at The Weinstein Firm are always prepared to file a lawsuit and represent your interests in court.
What Damages Can I Get From a Head-On Collision Claim in Georgia?
Depending on the circumstance of your case, you could receive three types of damages in a head-on collision claim in Georgia:
Economic Damages
These seek to compensate you for direct monetary loss and need direct proof. In order to qualify for economic damages, they need to be more than the amount of compensation you got under your Personal Independent Payment (PIP) plan. Economic damages include the initial medical expenses, post-discharge expenses like later surgery or appointments with specialists, physical therapy, the cost of specialized medical equipment, rehabilitation, lost wages (both current and those you may lose down the line).
Non-Economic Damages
These are tricky to prove as they are subjective in nature and don't have direct proof such as receipts. However, experts can be brought in to help with assigning a monetary value to the losses. Non-economic damages cover physical and mental pain & suffering, physical impairment, loss of enjoyment of life, inconvenience, and loss of enjoyment of life. Additionally, your loved ones (usually a spouse) can file a claim for loss of consortium, with the aim of seeking compensation for the loss of companionship as a result of the accident.
Punitive Damages
These types of damages are put in place to punish the party at fault if their actions were extremely reckless or done willingly. They are also designed to deter other members of the public from doing the same. Punitive damages are not common in personal injury claims, but they can be an option for you, depending on the details of your case.
How Long Do I Have to File a Claim for a Head-On Collision in Georgia?
The statute of limitations for all personal injury claims, including head-on collision is 2 years from the date of the accident.
How Much Will a Lawyer Cost?
The best thing about dealing with The Weinstein Law Firm is that we work on a contingency basis. This means you don't have to pay a cent unless we win your case. Once the case is settled in your favor, we will cut an agreed-upon percentage from the settlement amount.
Hire a Top Dublin Head-On Collision Accident Lawyer Today!
Head-on collision accidents can leave you in physical and mental anguish. It's always a good idea to seek the advice of a seasoned and reputable lawyer. Keep in mind that you have 2 years from the date of the accident to file a claim. This might seem like adequate time, but given the complex nature of personal injury law, you may want to get on it as soon as possible. The Weinstein Firm is always available to help you seek justice if you have been involved in a crash that was not your fault. Get in touch today for the best services in Dublin, GA!