If you reside in Dublin, Georgia, and have been hit by a drunk driver, a Dublin drunk driving accident lawyer from The Weinstein Firm can help you receive the compensation you deserve for your injuries and damages. To retain our legal services after being involved in a drunk driving accident in Dublin, call (770) HELP-NOW to schedule a meeting with our Dublin car accident attorneys for a free, no-obligation case review.
Car accidents can occur at any time and due to various reasons; it could be due to technical issues with the vehicle, human error, drunk driving, or negligence on the driver's part. While some accidents are beyond the operator's control, others, like driving while under the influence, are within our control.
Drunk driving accidents, unlike most types of accidents, are preventable; however, that's only possible if drivers opt to maintain sobriety while behind the wheel. Being in a car crash can be terrifying and painful; however, such incidents can be even more painful and frightening if the accident is due to an intoxicated driver's carelessness and recklessness.
[toc]
Drunk Driving Statistics in Dublin, Georgia
Data compiled by different government agencies shows that most drunk driving accidents happen during holidays like Labor Day, Independence Day, the winter holidays, and Memorial Day. Most drunk driving accidents in Georgia, according to the state's drunk driving statistics, generally occur when parties are happening at a particular time or season.
According to the CDC, well over 3,600 people lost their lives in accidents involving drunk drivers in Georgia between 2003 and 2012. In 2018 alone, 296 people lost their lives on Georgia roads due to drunk driving accidents – that accounts for a fatality rate of 2.81 deaths/100,000 people.
And while the numbers seem low, these are worrying statistics since most of the people who lose their lives in these crashes are innocent road users that just fell victim to another person's carelessness or negligence. If you've been hit by a drunk driver in Dublin, get in touch with The Weinstein Firm now for professional legal counsel and representation.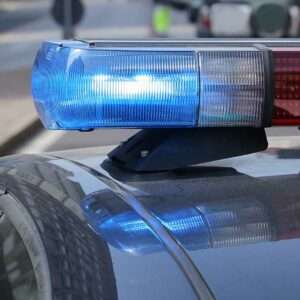 What are the BAC Limits in Georgia?
BAC, short for Blood Alcohol Concentration, is the weight of alcohol in grams(g) in one deciliter(dL) of blood. The legal BAC limit in Georgia, as is in all other states, is .08 percent for persons over the age of 21. That's because at .08% BAC, a driver starts to experience adverse changes in their capability to operate a car/vehicle safely. On the other hand, commercial vehicle operators are held to much stricter blood alcohol concentration limits of about .04% due to the nature of their work. BAC limits in Georgia are controlled by several subsections of Georgia Code Title 40-6-391.
It's also worth noting that underage drivers in Georgia, i.e., drivers under 21 years, are subject to a zero-tolerance law, which considers drivers to be past the legal limit if their BAC is above .02%. Drunk driving is illegal in Georgia, which means driving while under the influence is considered a criminal offense in the state.
What To Do After Being Involved in an Accident with a Drunk Driver?
If you've just been involved in a car accident caused by an intoxicated driver, there are several things that you need to do. Make sure you:
1. Seek Medical Help: Most drunk driving accidents lead to serious injuries, which means you will probably need emergency medical services right away. Calling 911 is the best thing to do in that situation.
2. Notify the Police: As a victim, you are advised to report the drunk driving incident to the police right away to ensure that the responsible party is arrested before they cause even more damage and to ensure/confirm that they were drunk when they struck you.
3. Gather Evidence: While waiting for the police and emergency services to arrive, check on the condition of those involved and gather evidence of the crash. Take photos of the crash site, of the vehicles involved, the injuries you've sustained, and the injuries others have sustained.
4. Exchange Contact Information with Witnesses: Like most drunk driving victims, chances are you'll file a claim against the responsible party. If that's the case, then witnesses are crucial to strengthening your claim. Therefore, make sure that you talk to everyone who witnessed the incident and kindly ask them to give you their contact information.
5. Call a Lawyer: When it comes to drunk driving accidents, there is no time to lose. As a victim, you'll need to receive medical care, get your car repaired, file a claim for compensation with the insurance company, and do many other things to ensure your life gets back to normal. An experienced drunk driving accident lawyer will not only guide you through all the processes of filing a claim after a drunk driving accident but will also do his best to protect your rights and interest while helping you navigate some of the issues that arise from such cases to ensure you get well compensated for your injuries and damages.
What Damages Can I Recover After a Drunk Driving Accident in Georgia?
In Dublin, the responsible driver is responsible for paying for damages and injuries caused. Apart from that, victims of drunk driving accidents may, under the right circumstances, receive both punitive and compensatory damages for their injuries.
Compensatory damages apply in almost all cases when the victim's comparative negligence percentage is lower than 50%. Fortunately, liability in DUI accidents is generally easy to determine considering that the other motorist was under the influence of alcohol.
However, one issue that may prove to be a problem is when both motorists were intoxicated when the accident happened since comparative fault still applies to drunk driving accident cases in Georgia. Such cases can be quite complex due to the 50% financial recovery rule. All car crash claims (and that includes those involving intoxicated drivers) can be reduced based on the claimant's comparative negligence percentage.
As a drunk driving accident victim in Dublin, Georgia, you reserve the right to seek:
Compensatory Damages: This covers damages for present and future medical bills and expenses, pain and suffering, loss of earning capacity, present and future lost wages, and property damage.
Punitive Damages: These damages are usually intended to punish the other driver for their carelessness and discourage them (and other drivers too) from engaging in similar behavior in the future. Punitive damages in Georgia are capped at 250,000USD.
How Long Do Drunk Driving Accident Victims Have to File a Claim in Georgia?
DUI accident victims in Georgia have two (2) years to file a claim. However, this limit can be extended to six years since most of the people who cause drunk driving accidents that harm others are usually prosecuted. As such, the 2-year deadline can only start once the responsible driver's prosecution is over or after six (6) years have passed.
However, the legal team at The Weinstein Firm highly recommends that you act as soon as you possibly can since evidence tends to disappear the longer you take. Get in touch with our DUI accident attorneys for more on the statute of limitations for drunk driving cases in Georgia.
How Much Will a Dublin Drunk Driving Accident Lawyer Cost?
At the Weinstein Firm, we don't charge our client any upfront fees for the legal services we offer. Our Dublin drunk driving accident attorneys represent accident victims on a contingency fee basis – and that means that we'll only charge for our services once we've one the case and obtain compensation for you.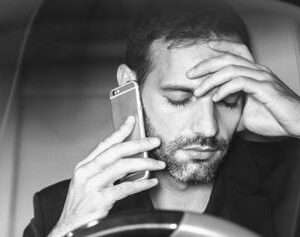 Have Your Claim Reviewed by a Professional Drunk Driving Accident Lawyer in Dublin, Georgia
If you've been in a car accident caused by an intoxicated driver in Dublin, then you deserve compensation for your injuries, financial losses, and emotional turmoil. The personal injury attorneys at the Weinstein Firm have tons of experience handling DUI claims and can aptly represent you and your interests in court so you have more time to focus on recovery while they handle the legal aspect of your claim. For more on drunk driving accident claims in Dublin, call (770) HELP-NOW today and schedule a no-obligation meeting with our professional legal team.