Accidents can happen anytime. When they result in injuries and damages, they can impact the lives of victims for long into the future. Accidents rarely happen for no reason, and when someone else's carelessness is to blame, you should not have to shoulder the financial burden.
If you or someone in your family has been injured or even killed in an accident caused by the negligence or carelessness of another party, our Danville personal injury lawyers are here to help.
A qualified personal injury lawyer from the Weinstein Firm can help calculate the exact compensation you will need to make a recovery and help you navigate the complexities of personal injury law on your way to obtaining this compensation.
Don't wait another minute! Call 770-HELP-NOW and schedule your FREE consultation with an experienced Georgia personal injury lawyer at The Weinstein Firm.
What Should I Do After an Injury?
It is only natural to feel confused and bewildered after being involved in a serious accident. These feelings can make it difficult to know what actions to take. Here are some things you can do to protect your interests in the aftermath of an accident:
Get Medical Attention
A medical professional will be able to determine the extent of your injuries and provide you with a plan for recovery. It is essential to have your injuries examined by a medical professional before you accept any settlements from the insurance providers of the at-fault party.
Collect Evidence
Be sure to collect all the evidence relevant to the accident. This might include parking stubs or keeping your own bloody clothing after a fall. If you have a phone, take photos and videos of the scene of the accident. You should also photograph your injuries.
Talk to Witnesses
If there was someone in the vicinity who got an objective view of the events that occurred, talk to them and get their contact information. Their testimony may prove essential to building a strong case.
Report the Incident
Make a report with the proper authorities. If the accident occurred at your job, report it to the supervisor. Report dog bites to animal control services and traffic accidents to the police. The reports made by these various authorities are key elements in your imminent case and claim.
Do Not Admit Fault!
It is only natural to feel emotional after an accident. But you must be careful what you say and never admit fault. Even if you feel pressured or provoked into doing so by anyone else at the accident scene, do not say or do anything that will jeopardize your case.
Call a Personal Injury Lawyer
If you have been injured by the carelessness of another party, you can claim compensation for your damages. Call a qualified Danville personal injury lawyer as soon as possible. A legal professional will add strategic advantage and value to your case and claim.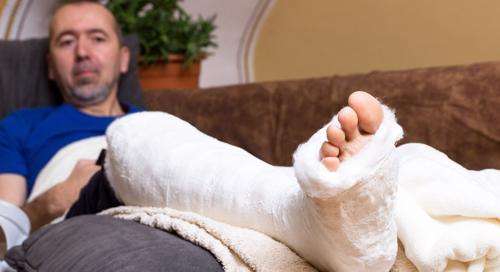 Why Do I Need a Lawyer?
Despite how straightforward the case may seem, there is nothing simple or straightforward about a personal injury claim. Here are some of the ways a qualified personal injury lawyer can improve your chances of success and increase the value of your compensation:
Case Preparation / Filing a Lawsuit
At The Weinstein Firm, we have extensive experience in preparing these cases and talent for precision and attention to detail. This allows us to prepare a case and claim that will carry heft in negotiations and stand strong on the court floor.
Settlement Negotiation
Insurance adjusters will stop at nothing to avoid making payments and their methods and tactics can be unscrupulous. An experienced personal injury lawyer has a keen understanding of personal injury law and applies their knowledge and experience to obtain your full compensation.
Trial Preparation
Most often, these cases are settled through negotiations, but if your case is taken to the courts, you will need a qualified attorney to sway the favor of the court in your direction.
What Kind of Damages Can I Expect in a Georgia Personal Injury Case?
There are three categories of damages that can be claimed in a personal injury case:
Economic Damages
These damages can be calculated by looking at the total sums of bills and financial records. Economic damages will include the cost of medical treatments, medication, surgeries, and therapies. They will also cover the loss of income from time spent off work and the loss of earning capacity. Economic damages cover these expenses in the past, present, and future.
Non-Economic Damages
Some damages will be harder to calculate into a financial figure. Expert testimony will be sought to place an economic value on damages like pain and suffering, loss of consortium, loss of capacity to live a normal life, and mental anguish.
Punitive Damages
There will also be times when the actions or inactions of the at-fault party are considered particularly serious. In such a case, the courts may choose to apply punitive damages for the sole purpose of punishing the at-fault party.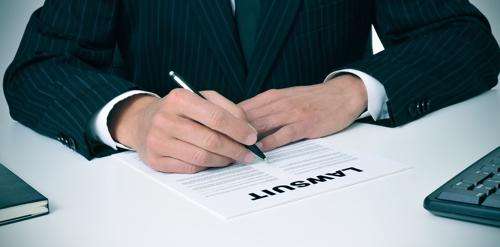 How Is Fault Determined in Georgia?
The concept of "modified comparative negligence" is applied in Georgia to determine liability in a Georgia personal injury case. Basically, this means that the courts will assign a percentage of fault to the people involved in the accident. As long as the victim was less than 50% responsible for the events that led up to the accident, they can collect compensation.
This also determines how much compensation the victim is entitled to. For example, if the victim was found 20% responsible for the accident, they will only be entitled to 80% of the compensation due. For example, if the victim was jogging when they were hit by a car, their injuries may amount to $15,000. But if they were also listening to music on their headphones while jogging on the street, they might be found 10% to blame for the accident. This means their compensation will be reduced by 10% and they will only receive $13,500 in compensation.
How Much Will a Danville Personal Injury Lawyer Cost?
We believe that all accident victims deserve quality legal representation, regardless of their finances. For this reason, the Weinstein Firm offers our personal injury legal representation on a contingency fee basis. What this means is that you will be charged nothing upfront for our legal representation, our guidance through the complexities of personal injury law, the vast resources we will invest into building your case, or our thorough investigations.
As a matter of fact, you will not be charged anything at all unless we win the case and obtain you the compensation you need. This is called a contingency fee because our payment is contingent on winning your case and getting your compensation — in which case we will take our payment from a portion of the winnings.
As you can see, you have nothing to lose from pursuing your right to compensation.
Types of Accidents We Handle at The Weinstein Firm
At the Weinstein Firm, our experienced personal injury lawyers have been representing the accident victims for many years. Here are some of the types of accidents we have extensive experience with.
Slip and Falls
Slip and fall cases arise because someone was injured on another person's property due to negligence or lack of care and maintenance. These cases can be especially tricky as the victim must prove the owner was aware of the danger or should have been aware.
Car Accidents
Distracted driving is one of the major causes of traffic accidents in Georgia. If you have been involved in a car accident, a personal injury lawyer will be able to calculate the full extent of damages and injuries and ensure you receive proper compensation.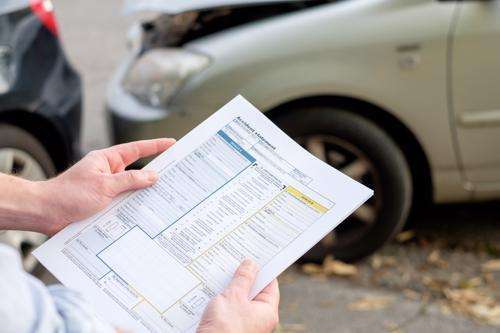 Bicycle Accidents
Serious injuries can result from a cyclist being struck by traffic. Poor visibility and distracted driving are some of the leading causes of serious injuries and fatalities in bicycle accidents.
Workers' Compensation
Our workers' compensation lawyers bring years of experience to the table and know how to secure the positive resolution you are looking for.
Dog Bites
Dogs are supposed to be properly controlled by their owners, especially canines with a history of aggression. Our compassionate dog bite attorneys have the extensive experience and knowledge needed to thoroughly guide you through this time.
Medical Malpractice
This subsection of personal injury law requires a lawyer with an extensive understanding of the medical practice. At The Weinstein Firm, we have a team of lawyers with skill and experience in handling medical malpractice cases.
Truck Accidents
Commercial trucks pose an especially large threat to motorists making their way through the roads and freeways of Georgia. For this reason, these large vehicles are required to carry larger insurance premiums. An experienced truck accident attorney from the Weinstein Firm will provide a considerable advantage in dealing with the insurance providers for commercial trucking companies.
Call Our Danville Personal Injury Lawyers Today
If you have been injured in an accident in Danville, Georgia, you will need the help of an experienced personal injury lawyer. A professional lawyer from the Weinstein Firm will be able to provide you with legal expertise to ensure your rights are respected. Call 770-HELP-NOW and schedule a FREE consultation with an expert personal injury attorney who can look over the details of your case and provide you with guidance.