When a personal injury occurs, law enforcement officers are always at the scene to respond. They are trying to determine if another person has committed a crime that led to the accident.
The best auto accident lawyers in Atlanta will tell you that a personal injury case is only viable when a person sustains injuries due to another person's negligence.
However, if there is an element of a crime, there might be a criminal charge against the other person who caused the accident. If you or your loved one have been in an auto accident and the police make an arrest, you may be wondering how this criminal trial may affect your personal injury case.
In this situation, you will have to work with a legal team to help you understand the specific impact of a criminal charge on your personal injury case. This article covers everything you need to know about criminal trials' effect on your personal injury case.
Can a Criminal Trial Affect My Personal Injury Case? The Best Auto Accident Lawyers in Atlanta Explain
Most times, criminal cases get entangled with personal injury cases. It shouldn't be this way because a personal injury case is a civil case and should stand on its own merits. However, you might find yourself in both criminal and civil cases at the same time and confused about the next step to take.
A criminal violation does not automatically mean civil liability. A person may be found guilty of committing a crime and not found guilty of being civilly liable for causing the accident.
An example is an auto accident involving a driver stopping at a stop sign and another truck driver behind refusing to stop. The truck driver hits the driver in front, resulting in civil and criminal cases.
Law enforcement cites the truck driver for refusing to stop for the vehicle in front. On the other hand, the other driver has violated no traffic laws or acted negligently.
However, as the investigation continues, the other driver is found guilty of drunk driving, and a field sobriety test is conducted. In such a case, the driver drove over the legal limit if the sobriety test was positive.
The driver acted negligently by drunk driving, his negligence did not cause the accident. So, he has only criminal liability for his actions. On the other hand, the truck driver caused the accident by refusing to stop when there was another vehicle in front of them.
So, in this case, the other driver has criminal liability, and the truck driver has only civil liability.
So, will a criminal trial affect your personal case? No! This is because both cases will be handled by two different courts and will require different pieces of evidence to prove the other party's guilt.
What Are the Differences Between a Criminal Trial and a Civil Case?
Firstly, a criminal case is a clear violation of state criminal law. Some examples of criminal cases that usually correlate with personal injury cases include drunk driving, reckless driving, assault, and leaving the scene of an accident.
The prosecutor must prove and provide all evidence of the crime to the court to establish the defendant's guilt in criminal prosecution. However, the driver can also be liable for a loss or injury caused to the other party through an accident.
The accident victim may file a personal injury claim against the other party and seek compensation for the damage caused.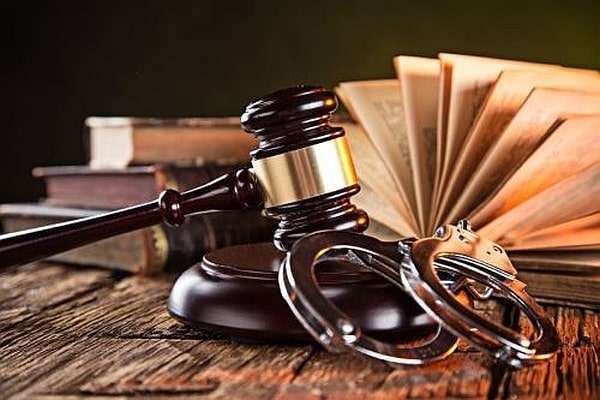 While the burden to prove the guilt of the at-fault driver is on the prosecutor for criminal cases, for civil cases, the burden to prove the driver's fault is on the victim. Once the person is found guilty in a criminal case, the judge will impose punishments which may include fines and prison sentences.
However, for a civil case, the accident victim can file a civil claim against the at-fault driver and seek compensation for different damages.
The damages include the following;
Cost of medical care
Cost of personal care
Lost wages
Physical pain and suffering
Mental anguish
Distress and emotional suffering
Loss of enjoyment of life
Impairment and permanent disability
Loss of quality of life
Disfigurement
However, the victim has to be able to prove that the drunk driver's negligent actions caused the accident. Being found guilty of drunk driving is not the same as being found guilty of causing an accident.
So, the accident victim cannot completely rely on the criminal charges as the only proof of fault in the accident.
Can a Criminal Charge Against the At-Fault Party Help My Personal Injury Case in Atlanta?
Personal injury claims in Atlanta are usually fault-based claims. You must prove that another person's negligent actions were the direct cause of your injury.
You will also need to prove that the other party at fault owed you a duty of care and that you have sustained damages due to a breach of that duty.
You must understand that the rate at which a criminal trial will influence your injury claim depends on the circumstances of the incident. Also, a criminal case's outcome doesn't always determine the result of your personal injury case.
For example, the at-fault party could be innocent in criminal court or may have the charges dismissed, but that party may be liable in civil court and required to compensate you.
Finally, the evidence used to convict a person in a criminal court can be used to establish fault in civil matters. For example, in a drunk driving case where the at-fault driver is found guilty, you can use the judgment as part of the evidence to show their liability in a civil case.
The Best Auto Accident Lawyers in Atlanta, Georgia, Can Help Your Case
If you have been injured and hurt in an accident, it is important that you do not assume that a criminal case can help you successfully resolve the case. Instead, a personal injury lawyer conducts an independent investigation to determine how the accident happened and also gather evidence.
So, hiring a lawyer is the first step to understanding if a criminal trial can influence your personal injury case.
An experienced attorney can help you evaluate your case to determine how a criminal trial might affect your claim. Have you been injured or hurt in a car accident and have questions or concerns about getting compensated? The Weinstein Firm is here to help.
Our personal injury attorneys in Atlanta will examine your case to ensure that you get fully and fairly compensated for your losses. Contact our office to set up a free consultation.