If you lost a loved one as a result of an accident or someone else's negligent or willful behavior in Rockdale County, you might have the right to seek financial compensation for your loss. Reach out to a wrongful death lawyer in Conyers, Georgia, for a consultation to discuss your rights and legal options.
At The Weinstein Firm, we evaluate wrongful death cases for free, so finding out where you stand and receiving some preliminary advice will not cost you anything. If you want more information before you call one of our wrongful death attorneys, the following details may help.
About Georgia Wrongful Death Law
Under Georgia laws, a person's death qualifies as wrongful death when it is the result of another party's negligent or willful actions. That other party might be an individual or an institution, company, or organization.
In such cases, the deceased's loved ones and/or personal representative have the right to hire a wrongful death attorney and file a claim with the party at fault or, in most cases, the party at fault's insurer. If they manage to prove liability, the party at fault will have to pay compensation.
Proving liability for wrongful death is not easy, especially when grieving someone you love, so it helps to rely on an experienced wrongful death lawyer. They will have to show that:
The party against which they file the claim had the duty to exercise reasonable care or act in a certain way when the wrongful death or the event that lead to it occurred
They neglected or willfully breached that duty
Their actions lead to your loved one's death or the injuries that induced it, or the death would not have occurred had it not been for their negligent or willful behavior
Although challenging, proving wrongful death is easier than proving murder. That is why many wrongful death claims are filed after the courts dismiss criminal cases for lack of evidence. From this point of view, the personal injury lawyer often takes the place of the prosecutor.
Although not many wrongful death claims end up in court, they are the last chance for the loved ones of the deceased to hold someone responsible for their loss. At The Weinstein Firm, our wrongful death attorneys know how important it is for the relatives of the deceased to receive some form of closure and we do everything in our power to ensure that for our clients.
Here are a few examples of situations in which our Conyers wrongful death lawyers may help you seek compensation after the death of a loved one:
Medical malpractice
When the death occurred as a result of the patient receiving inadequate treatment or care
Traffic accidents
When the death occurred during or after a traffic accident in Rockdale County
Work-related
When the death occurred following exposure to hazardous substances, improper work conditions, or work-related injuries that the employer or work colleagues may have been able to prevent
Criminal behavior
When someone attacked or otherwise threatened the health and safety of the deceased, and everything escalated
Supervised activities
When the deceased relied on someone to supervise and assist them, and the latter breached their duty
If you believe that your loved one's passing qualifies as wrongful death, then you should seek the advice of a Conyers wrongful death attorney. Based on your case, your lawyer will let you know whether you have the right to file the wrongful death claim or someone else in your family should do it.
Who Can I Hire a Wrongful Death Lawyer to File a Claim in Georgia?
Georgia laws establish a clear hierarchy when it comes to persons entitled to hire a wrongful death attorney and file a claim. Who is qualified to file a wrongful death claim depends on their relationship with the deceased and the existence of other relatives?
The surviving spouse
If the couple had no children, the spouse would file the claim on their behalf. If the couple had children, the spouse will file the claim on the children's behalf as well and share compensation.
The children of the deceased
If there is no surviving spouse, the child of the deceased can hire a wrongful death lawyer to file the claim. When the deceased has several children, it is best for them to work together, let the same wrongful death attorney represent them, and share the compensation equally.
The parents of the deceased
Parents can file a wrongful death claim when their deceased child had no surviving spouse and/or children.
The deceased's personal representative or estate executor
The person the deceased appointed in their will or the executor the probate court appointed to manage the estate can turn to a wrongful death lawyer and file a claim on behalf of the deceased's estate. If the deceased has no surviving spouse, children, or parents, and left no will, the next of kin can ask the probate court to appoint them as estate executors and file the claim on behalf of the estate.
Wrongful Death Claim Filing Process
At this point, you should have a good idea of whether you have the right to file the wrongful death claim or not. If you have any doubts or related questions, our Conyers, Georgia wrongful death lawyers will gladly help. You should not wait too long before contacting us because time flies by, and there is a deadline for these types of claims.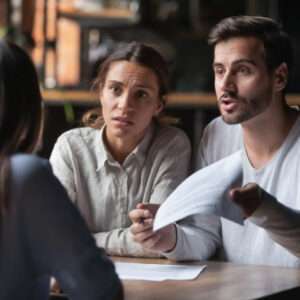 Under Georgia Code Title 9 Chapter 3, the deadline for filing wrongful death claims is two years from your loved one's death. It may seem like a lot, but keep in mind the following aspects:
The clock starts running the moment the event that triggered your loved one's death occurred. You will likely want to take time to grieve after losing your loved one.
To have your compensation claim approved, you or your wrongful death lawyer need to prove how it all happened and who was at fault. Gathering evidence and finding witnesses takes time.
To receive the compensation you request, you need to document all the expenses and losses you, the deceased, and the deceased's estate incurred. This takes time as well, so the sooner you get in touch with one of our wrongful death attorneys, the more they can help you.
As our wrongful death lawyers will explain, the claim filing process is quite lengthy and complicated, but we do everything in our power to make it as streamlined and hassle-free as possible for our clients. Here is what filing a wrongful death claim in Rockdale County involves:
Identifying the Party at Fault and Their Insurer
Your wrongful death lawyer will ask you questions and analyze the available evidence on how your loved one's death occurred to identify the party at fault. Then, they will investigate whether the party at fault is insured, who their insurer is, and what type of coverage they have. They will also look over the deceased's insurance policy, to see if they have any applicable coverage.
Experienced wrongful death attorneys know that obtaining compensation from the uninsured is difficult, if not impossible, especially when their financial situation is precarious.  After doing their research, your wrongful death lawyer will tell you exactly what conclusion they have reached if it is worth filing a claim, and against whom.
Determining the Type of Claim and Its Worth
Depending on your relationship with the deceased and the particulars of your case, you may be able to file two separate claims with the help of the same wrongful death attorney:
A claim referring to the value of your deceased loved one's life (lost income and work-related benefits, lost entertainment related to hobbies, lost and life pleasures related to marriage and parenthood, and more)
A claim referring to the impact of your loved one's death on their estate (treatment, care, disability accommodations, and funeral expenses, pain and suffering, financial losses due to the deceased's inability to manage their business)
The first type of claim refers to everything the deceased will no longer be able to earn and enjoy. Your wrongful death attorney will be able to prove the financial part with income statements, employer's evaluations, work colleagues' testimonies, and medical documents attesting to the deceased's health and life expectancy.
For the emotional part, most accidental death lawyers rely on witnesses to testify what a wonderful life the deceased had, what they enjoyed doing, how much time they spent with their loved ones, and what important events they will be missing on (child's first steps, graduation, wedding, etc.). If they won any contests with their hobbies, the awards, medals, or trophies could represent solid evidence of satisfaction the deceased will no longer enjoy.
For the estate claim, most wrongful death attorneys will focus on concrete evidence like medical bills, invoices, receipts, cost estimates, medical letters and expert testimony to prove the diagnosis, condition evolution, and pain and suffering. Your lawyer could also present financial statements to prove the impact the condition and death of the deceased had on their business and relevant case precedents to justify the requested compensation.
While your Georgia wrongful death lawyer can file the claim for the life of the deceased directly, for the estate claim, they will have to establish the estate first. This can take time and paperwork, especially if the deceased left debts or the heirs cannot reach an agreement. In order to establish the estate, the wrongful death attorney will have to file a petition requesting the court to acknowledge the personal representative the deceased appointed in their will or appoint an executor.
The petition needs to include relevant documentation. Upon receipt by the court, it will receive a case number. If the documentation is in order and the heirs accept the personal representative the deceased appointed in their will or agree to propose an executor, the court will issue an order establishing the estate and appointing its executor.
Preparing and Filing the Claim(s)
In order to better understand what preparing a compensation claim means and how important it is to work with a knowledgeable wrongful death lawyer, think of each claim as a huge file documenting your loved one's life.
The estate claim will document their life before the event that caused their death, the period between the event and their death, if applicable, and their death, with everything it entailed for the deceased and their estate.
The claim for the deceased's life will try to prove what their life would have looked like had it not been for the event that ended it. This includes everything they will no longer be able to earn, experience, and enjoy, everything they may have become but could not.
As the most experienced wrongful death attorneys know, both claims can reach incredible amounts. However, in order for this to happen, both the written briefs and the evidence and testimonies supporting them have to perfectly reflect the chain of events and the negligent or willful behavior that caused it in order to accurately justify the amount of compensation requested.
This takes experience, commitment, and attention to detail. It takes the trained critical eye of a seasoned wrongful death attorney who has handled similar cases before and knows exactly how to convince insurance companies to pay. At The Weinstein Firm, we are proud to have these lawyers on our team, and we would be happy to have you as our client.
Negotiations and Appeals
As mentioned above, most wrongful death claims are against insurance companies. Upon reviewing them, insurance companies either deny them or make a settlement offer. For this reason, the wrongful death lawyers at The Weinstein Firm make sure to always support any claims with solid evidence.
If the settlement offer they make is not in line with our clients' interests, our wrongful death attorneys file an appeal with the insurer's claim supervisor. If the answer to the appeal does not match our clients' expectations, we do not hesitate to seek compensation in court.
When the party at fault does not carry insurance, a court lawsuit is the only alternative to secure some sort of compensation for our clients. In fact, given the huge amounts wrongful death compensation claims can reach, court lawsuits are frequent in Rockdale County.
Your Conyers, Georgia wrongful death lawyer will help you assess whether the settlement offer you receive is worth considering or you should take your case to court. You can be sure they will have your best interests at heart and provide you with all the information and advice you need in order to make the best decisions.
Get in Touch with Your Conyers Wrongful Death Lawyer Now!
No amount of money can make up for the amount of pain you suffer when a loved one has passed,  but a wrongful death lawyer in Conyers, Georgia can help you seek justice in court and hold the negligent party financially responsible. In order to do so, you will need a trusted and experienced wrongful death attorney. You will find one at The Weinstein Firm. Call us now and schedule a free consultation with one of our wrongful death lawyers! You have nothing to lose, as you pay for our services when we win, not before.
In our Conyers office, you will find not only the legal advice and support with paperwork and legal proceedings that you need, but also a friendly and dedicated wrongful death lawyer who understands how painful losing a loved one is and will do everything in their power to make sure you receive the compensation you deserve fast and hassle-free.