Car accident injuries often prevent victims from returning to work. When this happens, the injured worker forfeits the wages they could have received from their job. If you have been injured in a car accident in Atlanta, GA, that made you absent from your job, you deserve compensation for lost wages. Thankfully, Georgia law agrees, and auto accident attorneys in Atlanta can help you claim lost income.
Many pertinent questions arise from claiming compensation for lost wages. For example, you might wonder how lost wages are determined and who pays for them. The rest of this article sheds light on this and shares ways to request compensation for lost wages.  
Who Pays Compensation for Lost Wages in a Car Accident? 
Lost wages are just one of the claims that arise from car accident injuries. When auto crashes occur in Georgia, the insurance company of the party who caused the accident bears responsibility for compensation. Apart from settling medical bills, they also refund your lost salary while away from work. 
Auto Accident Attorneys in Atlanta Explain How to Request Lost Wages
The at-fault party's insurance company won't approach you to pay compensation for lost wages. If they have their way, many of them will avoid paying you. You must notify the insurance company, prepare a claim, and present it to them. 
Hiring a lawyer to handle your case will give you a better chance of winning maximum compensation. Also, you won't have to go through the stress involved. 
After the insurance company receives your claim, they will scrutinize your demands to ensure that your requests are legitimate and accurate. Most insurance companies will look for holes in your claim to find grounds for avoiding payment. 
The most crucial aspect of your claim is the number of lost wages you or your lawyer calculated. So let's see how you can determine lost earnings. 
How to Calculate Lost Wages
Conflicts arise while negotiating compensation for lost wages with insurance companies. For this reason, you must accurately estimate your lost income before approaching the responsible insurance company. 
While you want to receive compensation for lost wages, the at-fault party's insurance company will typically have other plans. It is usual for insurance companies to deny responsibility for lost wages or offer you an inadequate fee. 
Getting your calculations right will reduce the chances of a standoff. Thankfully, the formula for calculating lost wages isn't tedious. 
To calculate compensation for lost wages, it is crucial to know how long the accident kept you away from work. This aspect could be tricky. If you have taken sick leave or requested vacation days, you may wonder if they count. 
The answer is yes. You should be compensated for sick leaves and vacation days spent recovering from a car accident injury. 
Some workers get paid per hour while others earn monthly salaries. Which category do you fall into? There are slightly different procedures to calculate compensation for lost wages for each case. We discussed them below.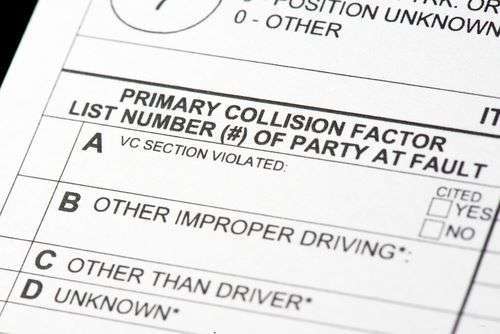 Determining Lost Wages for Hourly Payment
If you get paid by the hour, you should multiply the number of absent days by the number of your daily work hours and your hourly rate. For example, let's say you were out of work for 50 work days during which you could have worked 8 hours a day at $12 per hour; what will your compensation for lost wages be? 
When you multiply 50 by 8, you will find that you missed 400 hours of work. When you multiply this number of missed hours by your hourly rate, that is, 400 hours multiplied by $12, you get $4,800 of lost wages. 
Determining Lost Wages for Salaried Payment
You will first have to calculate your hourly rate from your income if you earn a salary. For example, if you receive $60,000 every year, divide your pay by your number of yearly work hours to get your hourly rate. 
To calculate your yearly work hours, multiply 8 hours of daily work by 5 weekdays and the 52 weeks of the year to get 2,080. When you divide the $60,000 yearly salary by 2080 hours, you arrive at an approximate hourly rate of $28.85. 
Next, multiply this hourly rate by the number of daily work hours you put in (usually 8 hours) and the number of days you were away from work (say 50 days). That is $28.85 multiplied by 8, multiplied by 50. In this case, you will arrive at $11,540 of lost wages. 
How Do I Prove Lost Wages
The at-fault party's insurance company isn't going to comply with your claim for compensation for lost wages without proof. So your claim must be backed with evidence to convince the insurance company. The insurer must see that you were not at fault for the accident and that the injury you sustained kept you out of work for the number of days stated in your claim. 
The following documents will show that your claim is valid. 
Police Report
After a car crash, the police are responsible for finding the facts of the accident. The police will report the cause of the accident, amongst other information. This report will become an official account of the occurrence. Your lawyer can obtain a copy of the police report and attach it to your claim. 
Medical Report
Your medical report should follow your claim. This document will provide relevant information about your injury. In place of your medical records, you can get your doctor to write a signed letter that describes the severity of your accident and the basic facts about your hospital stay. 
A Letter From Your Employer
A letter from your employer is also helpful in proving the validity of your claims for compensation for lost wages. This letter should contain several relevant details about your absence from work. These details include the number of absent days and the amount of money you have lost in wages. 
Hire the Best Auto Accident Attorneys in Atlanta to Fight for Your Lost Wages
Lost wages are an important part of personal injury compensation. Your recovery will not be complete if you don't recover lost income. To make sure you do, you must hire highly experienced lawyers. The quality of your legal representation can affect your chances of getting maximum compensation for lost wages. 
The Weinstein Firm has a team of experienced and successful lawyers who know how to obtain compensation for lost wages. We understand that it is in your best interest to recover your lost income as early as possible. 
You can trust us to deploy our high-level negotiation skills without compromising on your claim amount. In the courtroom, we are aggressive and persuasive. Contact us now for a free consultation with our personal injury lawyers in Atlanta, GA.