After a car accident, you may have the right to seek compensation from the other party, depending on the incident's circumstances. But lawsuits and insurance claims can be time-consuming and challenging. So, you can seek help from an Atlanta, Georgia, car accident lawyer.
However, speaking to an accident lawyer about your crash doesn't mean they must take your case or represent you. Generally, you will look for the best legal counsel to handle your case.
Similarly, a car accident attorney also reviews your case to determine if it is worth legal representation. In this article, you will learn if and how a personal injury lawyer can reject your case.
Can an Atlanta, Georgia, Car Accident Lawyer Refuse to Represent Me?
After a car accident in Atlanta, one of the biggest concerns is finding a personal injury lawyer for your case. Never assume that a car accident lawyer will take your case and represent you, as they can refuse to accept your case.
Lawyers are not bound to accept all cases they get from clients. However, while a lawyer can reject a car accident case, there is often a solid reason for such rejections. We will explore some of them.
Reasons Why an Atlanta Personal Injury Lawyer Might Not Take Your Case
One importance of scheduling a free case evaluation with your car accident attorney is to help them decide if they are taking your case. So, if a lawyer rejects your claim, here are the most common reasons for such refusal.
You Share More Responsibility for the Car Accident
When you first meet with a lawyer to discuss your case, they will ask you for a breakdown of the event. Then, they will ask a series of questions. These questions will help the lawyer determine your role in the accident. In Georgia, you can still recover compensation if you partly caused a car accident.
However, there are two essential factors to consider before filing a lawsuit. First, if you share more than 50 percent of the blame for the incident, you will be barred from recovering any damages. Therefore, after your explanation, if the lawyer believes that you bear most of the fault for the car accident, they might decide not to take your case.
Secondly, if you share less than half of the blame, your damages might be reduced to reflect the responsibility. For example, if you are 35 percent liable, your damages would be reduced by 35 percent. So, the car accident lawyer might decide that the effort and time needed to handle your case might not be worth the potential payment.
Your Case Isn't as Valuable as You Think
Sometimes, you may share zero faults for the car accident that caused your injuries, and a personal injury attorney might still refuse to take your case. What is the reason? It could be that your injuries are not that serious.
Attorneys understand that the value of car accident cases depends on different factors. For example, one factor that influences the value of damages a complaint can receive is the extent of injuries sustained.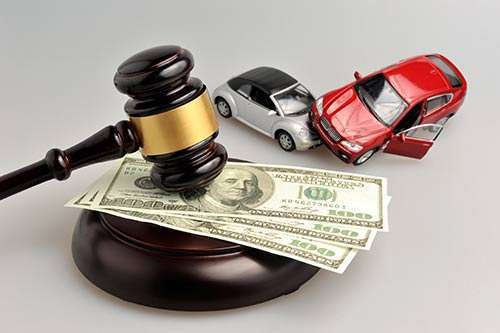 So, the more severe your injuries, the more valuable your case. A serious injury usually means high medical bills, inability to work, disfigurement, permanent disability, and a lot of pain and suffering. These damages are generally worth a whole lot.
Therefore, your potential compensation might be low if you suffered just a few minor injuries. Consequently, the Atlanta, Georgia, car accident lawyer's fees will be small if they win the case. As a result, a car accident lawyer might decide not to take your case and represent another case with high potential payouts.
You Have Already Spoken to Other Personal Injury Attorneys
Many car accident lawyers in Atlanta offer free consultations to potential clients. After the discussion, they will decide if you get a second opinion or even a third visit. However, a lawyer can lose confidence in your case if you have already had several consultations with other personal injury attorneys in town, and they all turned you down.
These other attorneys may have identified a severe flaw in your case, or you chose to withhold essential details. Consequently, the attorney may hesitate or refuse to take your case.
Conflict of Interest
Lawyers, especially in Georgia, are held to high ethical standards and a code of conduct that they must abide by and respect. The State Bar of Georgia has specific Rules of Professional Conduct for attorneys practicing in the state. Some of these rules explain when a lawyer cannot represent a potential client.
There is a general rule that Georgia lawyers cannot represent a client if there is any risk of conflict of interest. The conflict could be with the lawyer's interest or the attorney's duties to another client, a former client, or even a third party.
There are some exceptions and limitations to this rule, though. First, however, you must understand that an attorney must consider whether accepting your case can pose any ethical problem.
If the attorney believes it might, they have an ethical responsibility to reject your case. Afterward, the attorney can refer you to another lawyer in the state who they think can help you with your lawsuit.
The Statutory Timeframe Has Elapsed
The Statute of Limitations for accident cases in Georgia is two years, starting from the date of the injury. So, once the Statute of Limitations for your case expires, the state laws bar you from filing a lawsuit. The rationale for the Statute of Limitations is to file claims when the details and evidence of the crash are fresh.
In such cases, a lawyer will only agree to represent you if your case falls within the few exceptions to this general rule. So, if you insist on taking your case to court even if the Statute of Limitations has expired, the car accident attorney will likely withhold representation.
Contact an Atlanta, Georgia, Car Accident Lawyer at The Weinstein Firm for Help
You can reduce the chances of a personal injury attorney rejecting your case. But first, do the right thing by giving your car accident lawyer enough time to properly evaluate your case and get the needed evidence to file a lawsuit.
So, take action today and let a personal injury lawyer in Atlanta review your case and recommend the best solution. For more information, you can contact our legal team at The Weinstein Firm and schedule a free case evaluation. We work on a contingency fee basis.