Doctors, nurses and other medical providers are under immense pressure to make calculated decisions with a limited amount of time when surgery needs to be performed. When medical staff fails to provide their full attention during surgery, the patient on the operating table can sustain devastating injuries with lasting consequences. If you have experienced an injury at the hands of a medical professional contact The Weinstein Firm.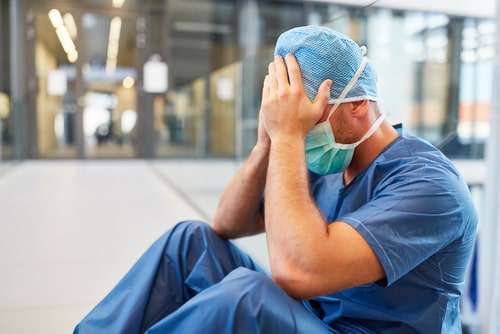 Common causes of surgical mistakes include:
Damage to parts of the body not being operated on
Discharge a patient prematurely
Disregard patient history
Failure to advise patient of every potential risk
Failure to follow up with patient post-surgery
Failure to recognize symptoms
Perform surgery on the wrong part of the body
Perform unnecessary surgery
Misread laboratory results
Negligently leave surgical tools in the patient
Investigating a Surgical Malpractice Case
With the life of an individual at stake during surgery, hospitals and surgical teams must take comprehensive precautions since no two surgeries are identical. Every surgery presents various, unique factors that require sufficient understanding and preparation prior to surgery. Failure to conduct such proper protocol can result in debilitating harm, that's why our personal injury team can conduct a thorough investigation into all aspects of the surgery to determine if negligent actions caused the injuries our clients have suffered.
Common Causes of Surgical Mistakes:
Alcohol or Drug Use – To cope with the stress deriving from the pressure of surgery, surgeons may turn to alcohol or drugs
Fatigue – Due to the long work shifts, fatigue may result in mistakes
Incompetence – The surgeon may lack the skill necessary to perform a successful surgery
Lack of Preoperative Planning – Preparation is an important facet of surgery in order to avoid encountering mistakes
Poor Communication – Failure to communicate can result in a multitude of mistakes, such as using the wrong dosage of anesthesia or marking the wrong site for surgery