If you've been involved in an accident in Atlanta, you may wonder when to call a lawyer. Since your injuries can become serious, you will need an Atlanta Car Accident Lawyer immediately.
Choosing a car accident lawyer for all types of accident claims is a difficult and important decision. It is not a choice to take lightly, since it is important to find out what the case or claim is worth. The attorneys at The Weinstein Firm have extensive experience when it comes to dealing with insurance carriers and how to get the compensation our clients rightly deserve.
Call us today at 770-HELP-NOW for a free consultation.
The Preparation of A Car Accident
Car accidents occur unexpectedly, but this does not mean you shouldn't be prepared. Car crashes usually cause a certain degree of property damage and injury. Regardless of how major or minor a crash might be, here are a few things to remember: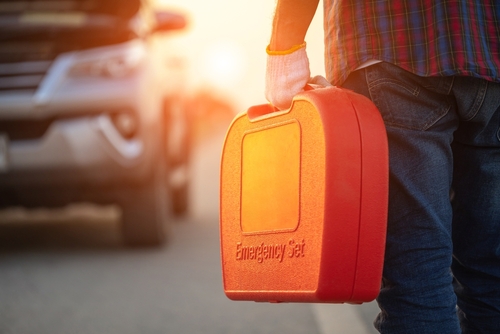 Make Sure You Have An Emergency Kit Stored In Your Car
You should always be prepared for a car accident. Make sure you have an emergency kit in your car that contains a first aid kit, reflectors, flares, water, blankets, batteries, a flashlight, a pen, and a notepad.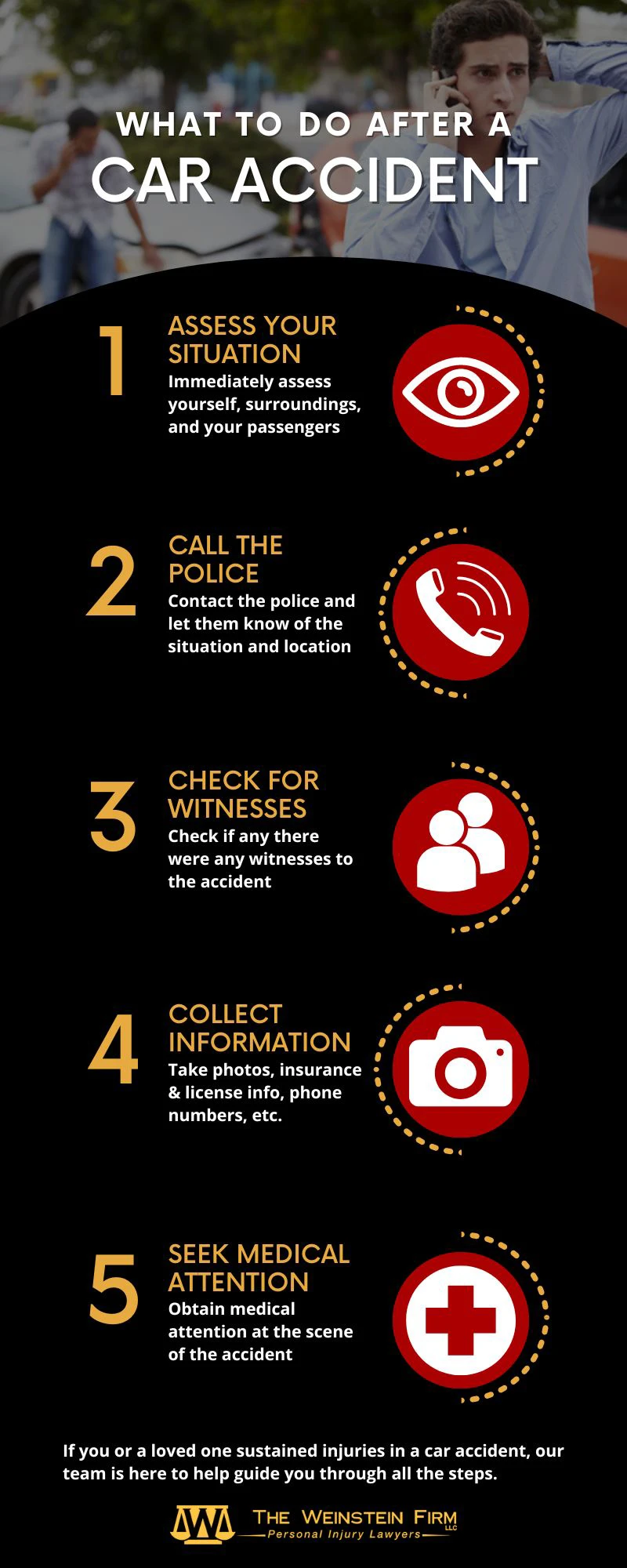 Assess Your Situation
After the impact, you should immediately assess yourself, your surroundings, and your passengers. Turn your hazard lights on and if you can move and it's safe to do so, exit your vehicle.
Call The Police
If you have your cellphone call the police and let them know of the situation and location. The police will provide a report that will contain important information and evidence relating to the accident.
Check For Any Witnesses
If there are any eyewitnesses, the ideal time for them to offer any information to the police is straight after the crash. If you or any other passenger was injured caused by the negligence of another driver, this type of information is often vital in personal injury cases.
Collect The Necessary Information
While you are waiting for the EMTs, fire department, and police to arrive take photos of all the driver's licenses, insurance cards, phone numbers, and registrations to retain as evidence towards your claim. Also take photos of the surrounding areas, vehicle damage, and any visible injuries.
Get Medical Attention
Obtain medical attention at the scene of the accident and then from an ER (emergency room). Professional treatment is very necessary to record any injuries caused by the crash and to protect you from trauma that could end your life.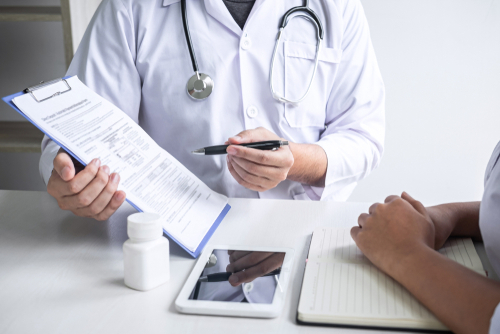 Discussions With Insurance Companies
When dealing with insurance companies, The Weinstein Firm will help you through the process of submitting a claim after your car accident.
Even though car insurance carriers hold the responsibility of offering compensation to victims of car accidents, you must know these companies are still only interested in their bottom line. This means that they are well known for trying to reduce the compensation amount that they pay out to drivers that are injured.
At the Weinstein Firm, we have a team of expert car accident lawyers that know the laws in Georgia and we know how insurance companies operate. We deal with these companies daily and we fully understand the methods they use to avoid paying out claims
With this knowledge, our lawyers know how to deal with your insurance company and we can give you expert advice on how to handle any conversations with your insurance provider to protect your legal rights after a car accident.
Receiving Correspondence From Other Attorneys
You fully deserve to spend all your energy and time on healing emotionally and physically from a car crash. Your car crash Lawyer will take on all communications with any relevant party involved in your case so that you can focus your attention on your rehabilitation and treatment.
An insurance adjuster or the other driver's attorney may try to contact you after your accident to request a recorded or written statement relating to the accident, ask you questions relating to your injuries, or secure a release so that they can gain access to your medical records.
Your personal injury attorney can provide you with protection from any tactics that these parties might attempt to use to minimize or deny your claim.
Your lawyer can communicate effectively with defense lawyers and insurance adjusters, providing opposing parties and insurers with only the information that is needed to process the claim.
This can stop them from trying to dig up something that they could use to attack your credibility and your case.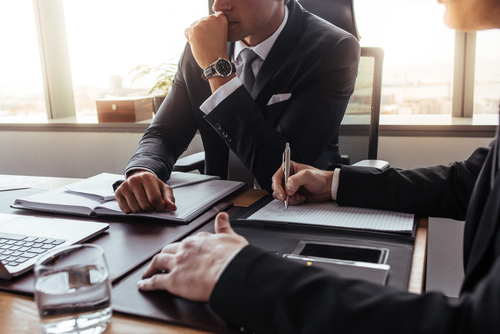 Visiting Doctors and Getting Treatment
After any car accident in Atlanta, it is essential to seek medical assistance directly after the event. A doctor will conduct a thorough examination to assess whether you have any injuries.
Even when you aren't currently showing any signs of injury, if your symptoms suddenly appear a few days or weeks after the accident, you have proof that you did consult with a physician after your accident.
Talk To An Atlanta Car Accident Attorney For Free
If you sustained injuries in a car accident in Georgia, an Atlanta Car Accident Lawyer at The Weinstein Firm will offer an obligation-free, complimentary review of your case.
Our respected and experienced legal team is waiting for your call at 770-HELP-NOW to help guide you through all the steps involved after you have become a victim of a car crash.