If you're like most people, you'll be involved in a motor vehicle accident at some point in your life. Thankfully, most of these accidents are minor. Unfortunately, our Athens accident attorneys have represented hundreds of clients who suffered severe injuries.
Most Car Accident Victims Are Entitled to Two Types of Damages
Our goal when we take on a new client is to get them as much money as possible. If you suffered serious bodily injury in your car crash, you deserve to be compensated. Of course, your Athens accident attorney will have to prove fault first.
However, once they do this, they will demand that you be paid both economic and non-economic damages. These will be discussed in further detail below.
There's a Good Chance You'll Be Entitled to Economic Damages
Most people are entitled to economic damages as a result of their car accident. These are damages that can be proven using invoices, receipts, and canceled checks. Even bills that are still outstanding will be considered for payment.
Some of the more common types of economic damages your accident lawyer in Athens will demand include the following:
Reimbursement for any medical bills that have been paid
Compensation for any outstanding medical bills
Compensation for future medical bills
Lost wages
Lost future income
Property damage
As you can see, your Athens accident attorney can easily put a dollar value on each of these types of damages.
Your Athens Accident Attorney Will Also Demand Non-Economic Damages
In addition to economic damages, your Athens accident attorney will also ask for non-economic damages. These include the intangible losses you have suffered.
One of the most common types of non-economic damages includes pain and suffering. These damages are meant to compensate you for both the physical and mental anguish you suffered as a result of the crash.
Damages for Lost Income and Medical Bills Will Make Up the Lion's Share of Your Demand
The two types of economic damages that will make up the lion's share of your case are lost future income and medical bills.
When it comes to medical bills, the defendant may be ordered to reimburse you and the insurance company that paid your medical bills. For example, imagine that your medical bills were $20,000. Your personal insurance protection (PIP) policy will probably cover the first $10,000.
After that, the defendant (and their insurance carrier) will be responsible for the rest. In fact, they should be required to reimburse your PIP carrier.
Your Athens Accident Attorney Will Look to See if You Deserve Lost Wages
If you missed more than a week or two from work, you should be entitled to damages for lost wages. You'll be expected to use any accrued time off you have. This would include your vacation days, sick time, and personal time.
If you end up missing more than ten to fourteen days, you may have to go out on disability. Your Athens accident attorney can help you seek compensation for lost income while you're unable to work. Ideally, you'll only be out of work for a short time, and you'll be back at work soon.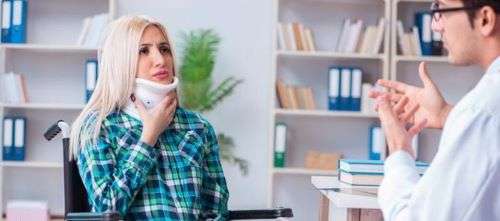 Many Accident Victims Are Entitled to Lost Future Income as Well
In addition to being compensated for the days you missed from work, you'll also be entitled to compensation for any lost future income. Some of our clients suffered such serious injuries that they couldn't return to work.
The best way for your Athens accident attorney to prove these damages is by using tax records. What they can do is submit copies of your last three to five years' worth of tax returns.
Then they will point out how much you'll now earn. Since you cannot return to your job, especially given your injuries, your attorney will demand you be fairly compensated.
How Are the Calculations Done to Determine Your Future Lost Income?
For example, imagine that you normally earn $80,000 a year at your long-term job. On disability, you'll only receive about $25,000 to $30,000 per month. This is a big difference when you think about it.
If your condition doesn't improve, you could end up losing this income for quite some time. if you were 35 at the time of the crash, you would've worked for another 30 years.
Your Athens Accident Attorney Will Have to Prove You Can No Longer Do the Same Kind of Work
Of course, before you can demand damages for lost future income, your accident lawyer in Athens must prove that you can no longer work.
For example, imagine that you were a truck driver before the crash. You had a job with a very popular delivery service company. They don't hold anybody's job. This is especially true if you're expected to be out of work for some time.
You'll Be Entitled to the Future Income You Would Have Earned
What your Athens accident attorney will do is demand that you paid the following:
The annual income you will be losing every year.
Multiple this number by the number of years you would have worked before retiring.
Keep in mind the court will use 65 as the average age of retirement.
 Finally, your lawyer will have an expert determine what the present-day value is for this lost income
Keep in mind, there is a good chance your Athens accident attorney will negotiate a settlement. This means you probably won't receive the full amount of the difference in income.
Sit Down with One of Our Skilled Athens Accident Attorneys
If you were seriously hurt in a motor vehicle accident, there's a good chance you won't be able to do the same kind of work you did before the crash. Of course, it depends on the kind of work you do. You can take some comfort in the fact that your Athens accident attorney will fight to get you every penny you deserve.
If you're like many of our clients, you worked hard to establish your career. The idea that somebody's negligence could take that career away from you is devastating. This is why our accident lawyers in Athens work so hard to get your clients compensation for their injuries.
We recommend that you call our office as soon as possible after your accident. Once you've seen a doctor and have had a chance to settle in, give us a call. We'll schedule your free, initial consultation over the phone. Or, if you prefer, you can do so through our website.